DJing is a fascinating art that encompasses various skills, including song selection, beatmatching, mixing, and scratching. DJs are responsible for entertaining their audience and creating a memorable atmosphere on the dance floor or radio waves. Let's dive into the different types of DJs and what sets them apart.
Resident DJs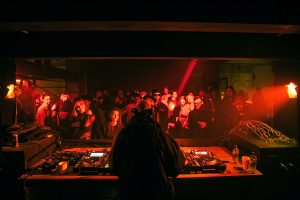 Resident DJs are the backbone of the nightclub and music scene. They perform regularly at a specific venue, establishing a rapport with the audience and curating a unique sound tailored to that particular club. These DJs are responsible for maintaining a vibrant atmosphere, adapting to the crowd's preferences, and supporting guest DJs.
Key Skills:
Excellent crowd-reading abilities
Versatility in music genres
Adaptability to different time slots
Mobile DJs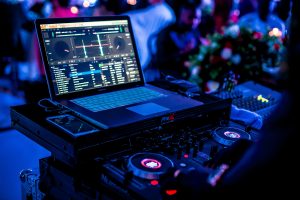 Mobile DJs are the life of the party, bringing their expertise and equipment to various events such as weddings, corporate functions, and private parties. They are responsible for creating a fun and engaging atmosphere, taking song requests, and catering to a diverse audience.
Key Skills:
Strong interpersonal skills
Ability to handle various types of events
A vast music library
Radio DJs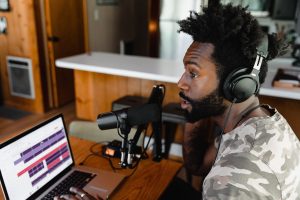 Radio DJs are the voice and personality behind your favorite radio stations. They engage listeners through song selection, interviews, news, and interactive segments. These DJs have a deep understanding of the radio industry and can effectively curate playlists that appeal to their target audience.
Key Skills:
On-air presence and charisma
Knowledge of FCC regulations
Understanding of radio programming and demographics
Turntablist DJs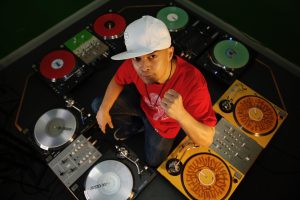 Turntablists, also known as scratch DJs, are masters of manipulating vinyl records on turntables. They perform intricate tricks and techniques, such as beat juggling, scratching, and cutting, to create a unique and mesmerizing audio experience.
Key Skills:
Advanced vinyl manipulation techniques
Creativity and innovation
Strong sense of rhythm and timing
Digital DJs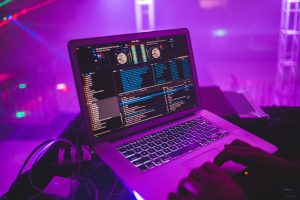 Digital DJs utilize modern technology and software to perform their sets. They leverage digital audio workstations (DAWs), MIDI controllers, and digital vinyl systems (DVS) to mix, beatmatch, and manipulate audio files. These DJs have a deep understanding of the digital landscape and are often at the forefront of new trends and innovations.
Key Skills:
Proficiency in DJ software and hardware
Knowledge of digital music formats and file management
Adaptability to evolving technology
Producer DJs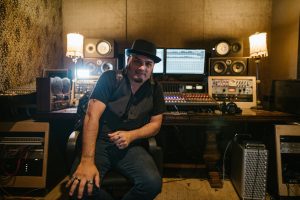 Producer-DJs are multi-talented artists who create original music and perform live DJ sets. They often remix and rework their own tracks, as well as those of other artists, to deliver a unique and captivating performance. Producer-DJs may collaborate with vocalists and musicians, incorporating live elements into their sets.
Key Skills:
Music production and arrangement
Live performance and improvisation
Remixing and editing
Live Set DJs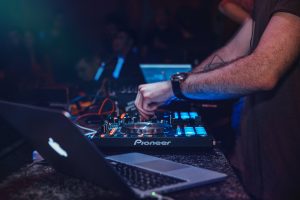 Live Set DJs take electronic music performance to the next level by incorporating live instruments, synths, drum machines, and samplers into their sets. They often improvise and create new compositions on-the-fly, blurring the lines between DJing and live music performance. Live Set DJs deliver a one-of-a-kind experience that showcases their creativity and musicianship.
Key Skills:
Proficiency in multiple instruments
Real-time music production
Adaptability to various performance environments
Hybrid DJs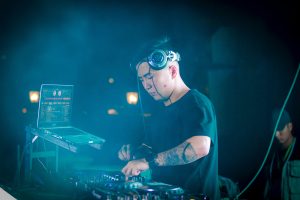 Hybrid DJs combine elements from various DJ types to create a unique and diverse performance style. They may utilize turntablism, live instrumentation, digital DJing, and production techniques in their sets, offering a versatile and dynamic experience. Hybrid DJs have a deep understanding of various DJing styles and can seamlessly blend them together.
Key Skills:
Versatility in DJing styles and techniques
Creativity and innovation
Strong understanding of multiple DJ disciplines
Choosing the Right DJ Type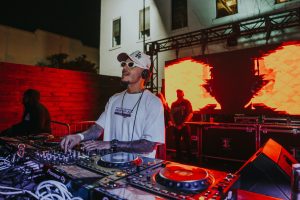 To determine which DJ type is best suited for your event or project, consider the following factors:
Event Type: Consider the nature of your event and the atmosphere you want to create. A wedding may require a mobile DJ, while a music festival may call for a producer-DJ or live set DJ.
Audience Preferences: Assess the musical tastes and preferences of your audience to ensure that the DJ's style aligns with their expectations.
Technical Requirements: Evaluate the technical and logistical aspects of your event, such as available equipment, space, and acoustics, to determine which DJ type will work best within these constraints.
Conclusion
The world of DJing is vast and diverse, offering various styles and techniques to suit any event or audience. From resident DJs keeping the dance floor alive to innovative hybrid DJs pushing the boundaries of performance, each DJ type brings a unique skillset and approach to their craft. By understanding the different types of DJs and their strengths, you can make an informed decision when choosing the perfect DJ for your next event or project.
DJ or not, you need a souce of music for your next party. Sign up to Wedding DJ Pool today and obtain all the music you need for your party in the blink of an eye. Trust us, you won't regret it!