The world of online DJ pools is vast, but not all platforms are created equal. Today, we're diving deep into a comparison between two popular DJ pools: Wedding DJ Pool and My MP3 Pool. From track selection to platform usability, let's uncover the strengths and distinctions of each service.
Track Selection & Quality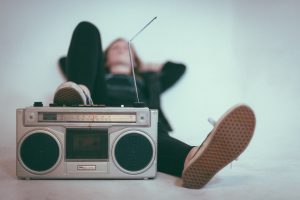 Wedding DJ Pool
Boasting an extensive collection of songs tailored for weddings, Wedding DJ Pool is the ideal platform for DJs specializing in matrimonial gigs. The high-quality audio ensures crisp sound delivery, crucial for such a significant event.
Curated Playlists: Themed playlists like "First Dance Classics" and "Party Starters" make song selection effortless.
High-Resolution Audio: Tracks are offered in FLAC and 320 kbps MP3 formats, ensuring top-notch sound.
My MP3 Pool
Primarily catering to a broader audience, My MP3 Pool has a diverse range of tracks. Their selection encompasses various genres, suitable for numerous event types.
Broad Genre Variety: From hip-hop to country, their expansive library caters to diverse tastes.
Regular Updates: New tracks are added frequently, keeping DJs up-to-date with the latest hits.
Platform Usability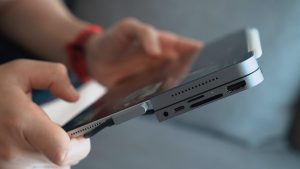 Wedding DJ Pool
The user-friendly interface at Wedding DJ Pool is tailored for efficiency. Its search function is intuitive, aiding DJs in swiftly locating the desired track.
Playlist Integration: Seamlessly integrates with software like Serato and Traktor.
Mobile Compatibility: A responsive design ensures smooth navigation on mobile devices.
My MP3 Pool
While user-friendly, My MP3 Pool's platform is more generic. DJs might require some time to navigate through its vast song library.
Advanced Search: Filters like BPM and key aid in precise track search.
Playlist Suggestions: Offers playlist recommendations based on popular DJ sets.
Subscription Pricing & Plans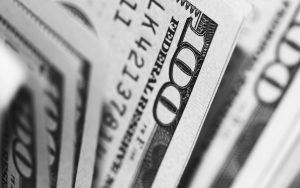 Wedding DJ Pool
Designed with the professional wedding DJ in mind, the platform offers cost-effective plans:
Monthly Plan: Ideal for DJs seeking flexibility.
Annual Subscription: Offers cost savings for long-term commitment.
Pricing: $30.70/month
My MP3 Pool
My MP3 Pool provides multiple plans catering to varying needs:
Basic Plan: Suitable for hobbyist DJs.
Pro Plan: Tailored for professionals, offering unlimited downloads.
Pricing: $19.95/month
Exclusive Features & Offerings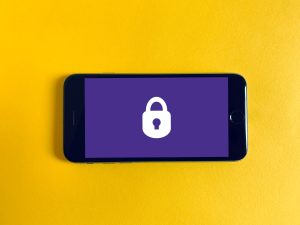 Wedding DJ Pool
Wedding Toolkit: Exclusive music packs and jingles tailored for weddings.
Expert Curations: Playlists created by renowned wedding DJs, ensuring optimal track selection.
My MP3 Pool
Mashups & Remixes: Exclusive tracks that differentiate DJ sets.
Video Downloads: Offers music videos, perfect for VJs or venues with screens.
Community & Support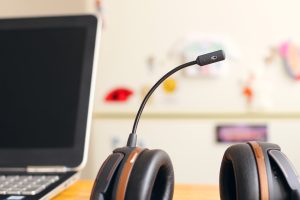 Wedding DJ Pool
A tight-knit community with a specialized focus. The support team is quick to respond, ensuring all queries are addressed promptly.
My MP3 Pool
With a broader user base, their community forum is bustling. The support, while effective, might have slightly longer response times due to volume.
Overview
Wedding DJ Pool
Wedding DJ Pool is a specialized platform tailored for DJs performing at weddings. It offers a curated collection of high-quality songs perfect for matrimonial occasions, ensuring every significant moment is complemented by the ideal track. The platform boasts user-friendly features, making track searches and playlist creation seamless. With cost-effective subscription plans and exclusive wedding-specific features, it's a top choice for wedding DJs seeking to elevate their gigs.
Pros:
Specialized for wedding events.
Curated high-quality song collections.
User-friendly interface.
Exclusive wedding toolkits and jingles.
Expert-curated playlists by renowned wedding DJs.
Cons:
Narrower genre variety.
Less suitable for non-wedding events.
Fewer mashups and remixes.
Smaller community compared to generic DJ pools.
Limited to audio tracks with no video offerings.
My MP3 Pool
My MP3 Pool provides DJs with a broad selection of tracks across various genres, catering to an expansive audience range. Regular updates ensure DJs have access to the latest hits, while advanced search features help locate specific tracks with ease. Offering both basic and pro plans, it's suitable for DJs of all levels. With added offerings like exclusive remixes and music videos, it's a versatile platform for those looking to diversify their sets.
Pros:
Broad selection of tracks across multiple genres.
Regular updates with latest hits.
Advanced search features including BPM and key filters.
Exclusive remixes and music video downloads.
Vibrant and extensive community forum.
Cons:
Generic platform, not specialized for any event type.
Larger library can make navigation slightly overwhelming.
Less tailored playlists compared to specialized pools.
Subscription plans might not be cost-effective for all.
Longer support response times due to larger user base.
Conclusion
While both platforms are robust in their offerings, the choice largely depends on the DJ's specialization. For those focused on wedding gigs, Wedding DJ Pool emerges as the top choice due to its specialized track selection and features. Meanwhile, those catering to diverse events might find My MP3 Pool more suitable due to its extensive genre variety.