Discover the best DJ pools to elevate your DJing game with this comprehensive guide. We cover all you need to know about DJ pools, from their benefits, to the top options available, and how to choose the DJ pool that's perfect for you.
Benefits of DJ Pools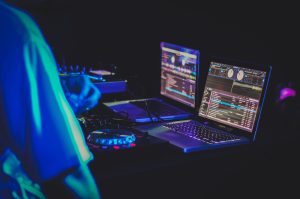 Joining a DJ pool comes with several advantages that can help boost your DJing career:
Stay ahead of the curve: Gain access to the newest music releases and remixes, ensuring your sets stay fresh and relevant.
Save time and effort: With a vast library of tracks at your fingertips, you can quickly and easily find the perfect tunes for your sets.
Networking opportunities: Connect with other DJs and industry professionals to exchange ideas, advice, and opportunities.
Cost-effective: DJ pools offer a more affordable solution compared to purchasing individual tracks or albums.
Top 10 DJ Pools to Consider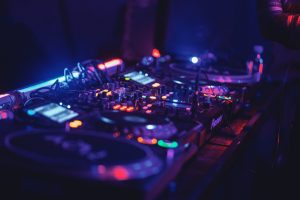 Here are the top 10 DJ pools that you should consider joining:
MyMP3Pool: MyMP3Pool offers an extensive collection of tracks across various genres, including hip-hop, electronic, and pop, at an affordable monthly rate.
Franchise Record Pool: Focused on urban music, Franchise Record Pool is perfect for DJs specializing in hip-hop, R&B, and reggae, providing exclusive access to the latest tracks and remixes.
Wedding DJ Pool: Catering specifically to wedding DJs, Wedding DJ Pool offers a curated selection of romantic, timeless, and family-friendly tracks, ensuring your wedding sets are memorable and tailored to the special occasion.
Choosing the Right DJ Pool for You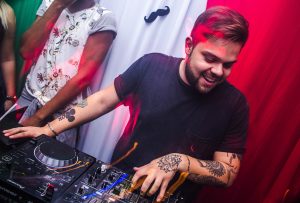 When selecting the ideal DJ pool for your needs, consider the following factors:
Music selection: Ensure the DJ pool offers the genres and styles you play, as well as a sufficient library size to keep your sets fresh and diverse.
Exclusivity: Opt for a DJ pool that provides exclusive edits, remixes, or early releases to set yourself apart from the competition.
Pricing: Compare the pricing of different DJ pools, taking into account any additional benefits, like video content or mobile apps, that may justify a higher price.
User interface: A user-friendly and intuitive platform makes it easier to navigate and find the tracks you need.
Community: Engaging with other DJs and industry professionals can offer valuable insights, so consider a DJ pool with an active community or networking opportunities.
How to make the Most of Your DJ Pool Membership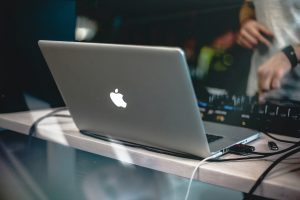 To get the most value from your DJ pool membership, follow these tips:
Stay organized: Create folders or playlists within the DJ pool platform to categorize tracks by genre, event type, or mood, streamlining your workflow.
Download wisely: Prioritize downloading high-quality files to ensure optimal sound quality during your sets.
Stay informed: Regularly check the DJ pool for new releases, trending tracks, or exclusive content to keep your sets current and engaging.
Engage with the community: Participate in forums, discussions, or social media groups associated with the DJ pool to network with other DJs and industry professionals.
Provide feedback: Share your thoughts on tracks, suggest improvements, or request specific content to help shape the future of the DJ pool and contribute to its ongoing success.
Conclusion
In conclusion, DJ pools are an essential resource for both professional and aspiring DJs, providing access to a vast selection of high-quality tracks, exclusive content, and valuable networking opportunities. By carefully considering the factors discussed in this guide, you can choose the perfect DJ pool tailored to your needs and elevate your DJing game to new heights. Remember to make the most of your membership by staying organized, downloading wisely, and actively engaging with the community. Happy mixing!
If you're having issues deciding what DJ Pool would be good for you. Go ahead and try us out here at Wedding DJ Pool. Our exstensive music library and unlimeted downloads will not dissapoint you!