Music forms the heartbeat of every memorable event. In this detailed comparison, we'll take a deep dive into two leading platforms in the DJ Pool world: Wedding DJ Pool and Heavy Hits. Both platforms offer an extensive collection of tracks, but there are key differences to consider when selecting the best fit for your needs.
Exclusive Library Collection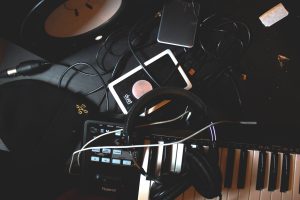 Wedding DJ Pool: Catering specifically to wedding events, this platform boasts an unmatched collection of romantic ballads, dancefloor bangers, and timeless classics. Wedding DJ Pool understands the importance of having that perfect track for the first dance, the father-daughter dance, or even the after-party rave.
Heavy Hits: While it has a broad range of songs suitable for various occasions, Heavy Hits may not have the depth in wedding-specific tracks that Wedding-DJ-Pool offers. It does, however, excel in offering tracks from diverse genres.
Ease of Navigation and User Experience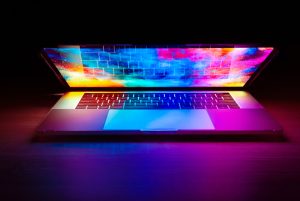 Wedding DJ Pool: Designed with user-friendliness in mind, its clean interface ensures DJs can quickly locate the perfect track. Features like mood-based categorization, tempo filters, and curated wedding playlists further streamline the process.
Heavy Hits: Their website is geared towards professional DJs who spin at multiple venues. As such, it may take a bit of time for newcomers to navigate through its vast library.
Pricing and Subscription Models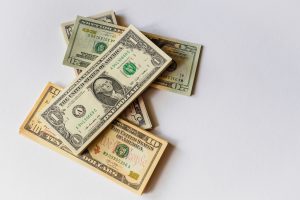 Wedding DJ Pool: Offering various subscription tiers, Wedding DJ Pool provides both novice and professional DJs with options that suit their needs and budget.
Pricing: $30.70/month
Heavy Hits: With a focus on professionals, Heavy Hits comes in at a slightly higher price point. The extra cost might be justified for those seeking diverse genre tracks.
Pricing: $24.99/month
Track Quality and Exclusives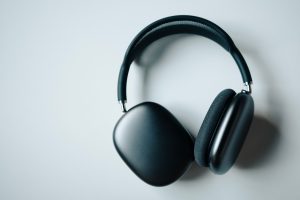 Wedding DJ Pool: Emphasizes high-quality tracks with exclusive wedding remixes and mashups that aren't found elsewhere. They also often receive new tracks ahead of other platforms, ensuring that your set remains fresh and unique.
Heavy Hits: While it offers high-quality tracks, the platform shines in its extended collection from different global genres, making it perfect for DJs looking to add some international flair to their sets.
Community and Support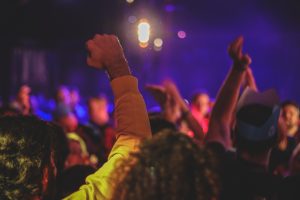 Wedding DJ Pool: With a tight-knit community of wedding DJs, users can share insights, discuss tracks, and provide feedback, fostering a supportive environment. Their dedicated support team is known for its swift responses.
Heavy Hits: Offers robust community features and forums. However, their larger user base might mean it's slightly more challenging to foster close connections.
Overview
Wedding DJ Pool
Wedding DJ Pool is a specialized platform, laser-focused on serving the needs of wedding DJs. It has carved a niche for itself by offering an unparalleled library of wedding-specific tracks, which range from romantic ballads and classic hits to the latest dance anthems.
With a user-friendly interface, the platform simplifies the search for the perfect track, ensuring every moment of the wedding event is backed by the ideal tune. Its mood-based categorization, tempo filters, and expertly curated playlists are features that make it the go-to choice for wedding DJs. Moreover, its competitive subscription models offer options to both budding and professional DJs, making it an accessible platform for everyone.
Pros:
Specialized library for wedding events.
User-friendly interface with mood-based categorization.
Competitive subscription models suitable for all DJ levels.
Exclusive wedding remixes and mashups.
Active community of wedding DJs for insights and support.
Cons:
Limited to wedding-specific tracks.
Might lack broader genre variety.
Less suitable for non-wedding events.
Smaller overall library compared to multi-genre pools.
Exclusive content may not cater to all DJ tastes.
Heavy Hits
Heavy Hits presents itself as a versatile DJ pool, catering to a broader audience beyond just wedding events. Its strength lies in its extensive library, which boasts tracks from a myriad of genres, perfect for DJs playing at diverse venues. Although it may initially appear complex to navigate for beginners due to its vast content, it's a goldmine for professional DJs seeking a wide range of songs.
The platform is slightly more premium in terms of pricing, which reflects its broader offering and is geared more towards seasoned professionals. Community features and forums are robust, allowing DJs from around the world to connect, share, and discover new tracks and trends.
Pros:
Extensive library covering diverse genres.
Ideal for professional DJs working multiple venues.
Strong community features and global forums.
Premium quality tracks from around the world.
Regularly updated with the latest global hits.
Cons:
Slightly higher price point.
Might be overwhelming for beginners.
Less focus on wedding-specific tracks.
Navigation can be complex due to vast content.
Broader user base can dilute community connections.
Verdict: Which DJ Pool Reigns Supreme?
While both platforms offer outstanding features, Wedding DJ Pool stands out as the top choice for wedding DJs, courtesy of its specialized track collection, user-centric design, and value-driven subscription models.
For those who DJ across various event types, Heavy Hits might be the preferred choice, especially if one is looking for a broader genre range.