GET
SECRET
EXCLUSIVE
SPECIAL
"30 DAYS FREE" HALLOWEEN DEAL - LIMITED ONLY TO MEMBERS OF OUR MAILING LIST!
« Wedding DJ Pool » IMMEDIATELY allows you to create MEMORABLE DJ SETS and get a constant word of mouth for new DJ BOOKINGS.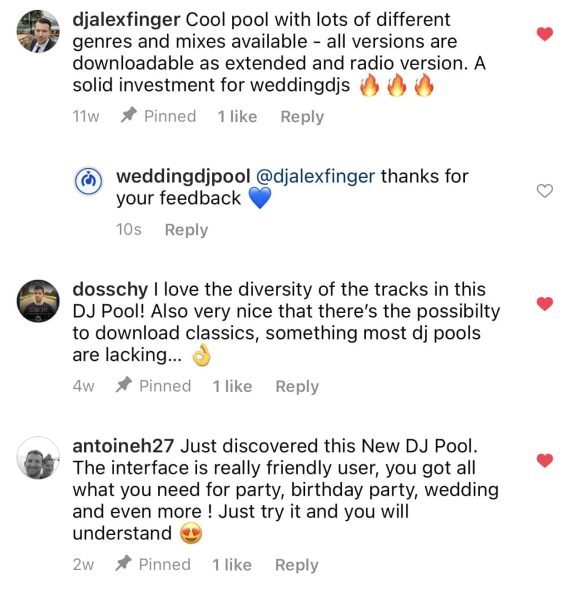 IMMEDIATE & UNLIMITED DJ MUSIC
Our library is focused on the top 1% Remixes, Classics and Hits tracks including Extended Versions. No more useless music.
All tracks have been analyzed and tagged for seamless library organization and management. All tracks contain cue points optimized for all leading DJ software, including: Serato, Traktor, and Rekordbox. No more messy library
HIGH-QUALITY FILES & PACKS
99.99% of 320kbps, all tracks in the DJ Pool are Wedding, Event, and Radio ready. You can choose to stream and download the music 1 by 1 or by .zip pack. No more time lost.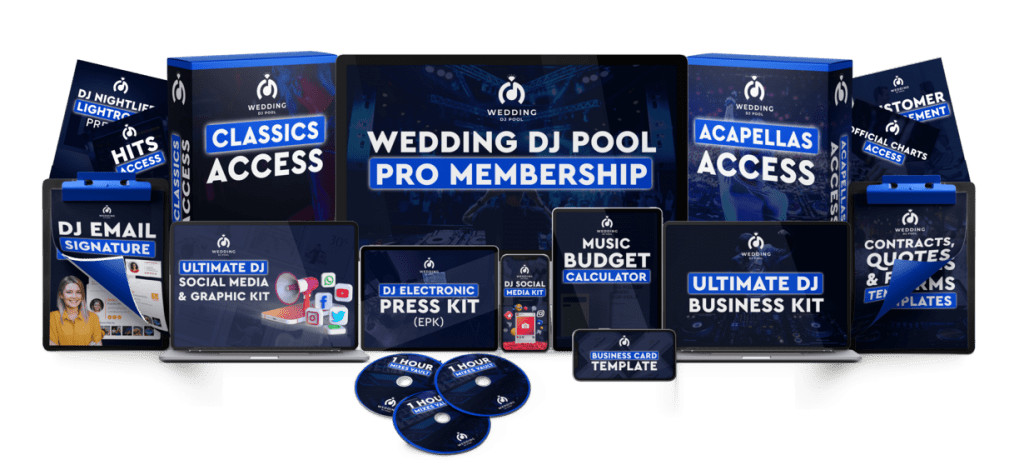 #1 Open Format Music Pool for Mobile DJs.
Finally get the DJ MUSIC LIBRARY of your Dreams!
ATTENTION!
THE HALLOWEEN DEAL IS EXPIRING SOON
P.S. : If you are logged in or already have an account, please click the following link and type the coupon code: SPOOKYBEATS