Welcome to our comprehensive review of the best free DJ software available in 2023. We aim to offer an in-depth analysis to guide both beginner DJs and seasoned professionals through the vast array of DJing software options. So, if you're considering stepping into the exciting world of digital music production or simply looking for an upgrade, you've come to the right place.
1. Virtual DJ: Free and Feature-Rich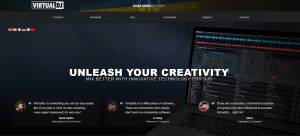 Virtual DJ is, without a doubt, a heavyweight in the DJ software industry. Available for both Windows and Mac, it comes with a robust set of features suitable for all DJ levels.
Key Features
High-quality sound engine that replicates the traditional vinyl scratch effect.
Auto-Mix AI: Analyzes tracks for smooth transitions, perfect for automatic playlists.
Video mixing capabilities: blend audio and video seamlessly.
Integration with most popular DJ hardware.
Pros:
Superior sound engine for accurate vinyl scratch emulation.
Auto-Mix AI for seamless track transitions.
Robust video mixing capabilities.
Compatible with major DJ hardware.
Available on both Windows and Mac.
Cons:
May be complex for beginners.
Limited free version features.
Potential performance issues on low-end systems.
Limited controller support compared to others.
User interface may seem cluttered.
2. Mixxx: Open-Source DJ Software Powerhouse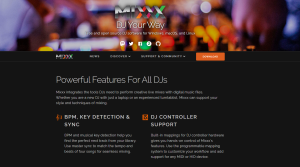 For those who prefer open-source software, Mixxx is a leading choice. It's fully customizable and comes packed with advanced features you'd normally find in paid software.
Key Features
Four decks with advanced controls: loops, cues, and beat-synchronized playback.
Vinyl emulation: You can perform traditional scratching techniques.
Comprehensive MIDI and HID controller support.
Pros:
Fully customizable and open-source.
Features advanced controls like beat-synchronized playback.
Excellent vinyl emulation.
Supports a wide range of MIDI and HID controllers.
Multiple decks for complex mixing.
Cons:
Lacks a polished user interface.
Steeper learning curve for beginners.
Requires manual configuration for some controllers.
No direct streaming from popular music platforms.
Limited customer support due to open-source nature.
3. Serato DJ Lite: An Excellent Introduction to DJing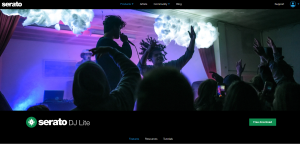 Serato DJ Lite, a scaled-down version of Serato DJ Pro, offers beginners a straightforward way to learn the ropes of DJing.
Key Features
Intuitive interface: easy-to-learn for beginners.
Stream tracks directly from Tidal or SoundCloud within the software.
Expansion packs available for future upgrade.
Pros:
User-friendly interface, ideal for beginners.
Streaming capabilities with Tidal or SoundCloud.
Upgradeable with expansion packs.
Reliable performance with minimal latency.
Comprehensive tutorial resources.
Cons:
Limited features in the free Lite version.
No multiple deck support in the free version.
Premium features require expensive subscription.
Limited hardware compatibility.
No video mixing in the Lite version.
4. DJUCED: All-Inclusive DJ Software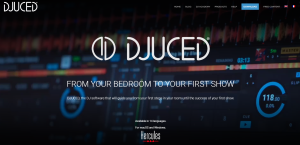 DJUCED is a feature-packed DJ software that aims to make DJing accessible to everyone. Compatible with Windows and macOS, it offers an intuitive yet sophisticated interface.
Key Features
Advanced BPM detection.
Auto and manual looping functions.
Direct streaming from Beatport LINK and Beatsource LINK.
Pros:
Advanced BPM detection for precise mixing.
Versatile looping functions.
Direct streaming from Beatport LINK and Beatsource LINK.
Suitable for both beginners and professionals.
Compatible with a range of Hercules controllers.
Cons:
User interface could be improved.
Limited controller compatibility outside Hercules range.
Less community support compared to more popular software.
No vinyl emulation.
Limited features in the free version.
5. Traktor DJ 2: Free Software from Industry Giants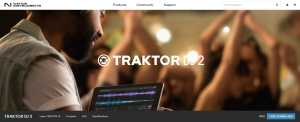 Native Instruments' Traktor DJ 2 offers high-end DJ software features at no cost. Designed to be beginner-friendly, it allows users to stream tracks directly from SoundCloud Go+.
Key Features
Access to SoundCloud Go+ and Beatsource LINK libraries.
Includes popular Traktor effects and features.
Cross-platform: Available for desktop and iPad.
Pros:
Access to SoundCloud Go+ and Beatsource LINK libraries.
Features popular Traktor effects and features.
Compatible with desktop and iPad.
High-quality sound engine.
Easy to navigate for beginners.
Cons:
Less features than the professional Traktor Pro 3.
Limited controller support.
No video mixing capabilities.
Doesn't support VST plugins.
Streaming requires premium SoundCloud Go+ subscription.
Wrapping Up
With the wealth of top-tier, free DJ software currently available, anyone with a passion for music can start mixing tracks. Whether you prefer the industry-standard Virtual DJ, the open-source powerhouse Mixxx, the beginner-friendly Serato DJ Lite, the all-inclusive DJUCED, or the versatile Traktor DJ 2, there's something for everyone in the world of digital DJing.
Get the best DJ songs right now by joining Wedding DJ Pool. Click below to get instant access to unlimited music downloads.
ACCESS UNLIMITED MUSIC DOWNLOADS