One crucial element in a DJ's arsenal is a reliable USB stick. With an array of options available in the market, choosing the right memory stick for DJing can be overwhelming. This comprehensive guide will unveil the best DJ USBs, helping professionals and beginners make an informed choice.
Best DJ USBs: Our Recommendations
1. SanDisk Extreme Pro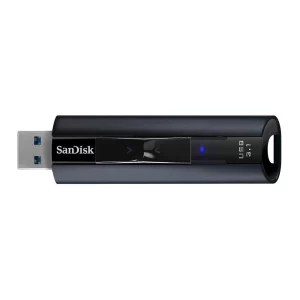 Key Features:
Capacity: Ranges from 32GB to 1TB.
Speed: Up to 420 MB/s read speed and 380 MB/s write speed.
Build: Aluminum metal casing for enhanced durability.
Overview: The SanDisk Extreme Pro stands out due to its lightning-fast transfer speeds, making it a top pick for DJs who need swift performance. Its generous storage options cater to varying needs, and its rugged build ensures longevity.
Pros:
Lightning-fast transfer speeds.
Wide range of storage capacities.
Rugged aluminum metal casing.
Reliable brand reputation.
Suitable for professional DJs.
Cons:
Pricier than some alternatives.
Larger design might not appeal to all.
Might be overkill for hobbyists.
Limited color or design choices.
Non-retractable connector.
2. Kingston Digital DataTraveler SE9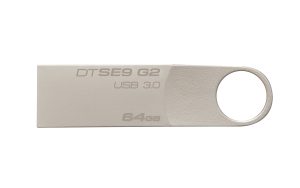 Key Features:
Capacity: Available in sizes up to 128GB.
Speed: Up to 100 MB/s read speed.
Build: Sturdy metal casing with a key ring.
Overview: For those who prefer a compact and stylish design, the Kingston Digital DataTraveler SE9 is an excellent choice. It's not just about looks; the performance is equally commendable, especially for its price range.
Pros:
Compact and stylish design.
Key ring for added portability.
Adequate speed for its price range.
Sturdy metal build.
Suitable for on-the-go DJs.
Cons:
Limited to 128GB maximum capacity.
Slower than high-end alternatives.
No protective cap or case.
Might be too small for some, risk of misplacing.
No activity LED indicator.
3. Corsair Flash Survivor Stealth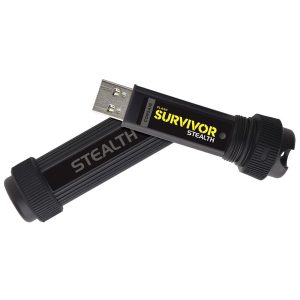 Key Features:
Capacity: Comes in 32GB, 64GB, and 128GB variants.
Speed: Up to 85 MB/s read speed.
Build: Aircraft-grade aluminum housing with water-resistant features.
Overview: For DJs who are often on the move and require a robust memory stick, the Corsair Flash Survivor Stealth is a match made in heaven. It's virtually indestructible and can withstand extreme conditions.
Pros:
Extremely durable with aircraft-grade build.
Water-resistant features.
Unique design stands out.
Protective cap for the connector.
Designed for rugged use.
Cons:
Bulkier than other USB sticks.
Maximum capacity limited to 128GB.
Slightly slower transfer speeds.
Premium price point.
Not the most stylish for those prioritizing aesthetics.
4. PNY Pro Elite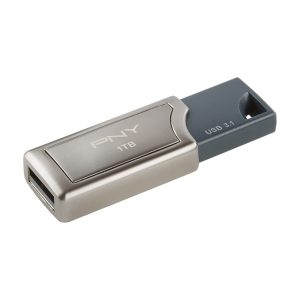 Key Features:
Capacity: Ranges from 128GB to 512GB.
Speed: Up to 400 MB/s read speed and 250 MB/s write speed.
Build: Zinc alloy metal casing for robustness.
Overview: The PNY Pro Elite offers a blend of performance and durability. Its high read and write speeds ensure swift file transfers, and the solid zinc alloy build can handle the pressures of regular usage. Its wide range of storage capacities can accommodate extensive music libraries, making it suitable for professional DJs.
Pros:
High-speed data transfers.
Solid zinc alloy build.
Mid-range pricing for its features.
Offers up to 512GB storage.
Sleek and professional appearance.
Cons:
Non-retractable design.
Limited to four storage size options.
No key ring or attachment point.
Activity LED might be too bright for some users.
Slightly heavier due to its metal build.
5. Lexar JumpDrive S75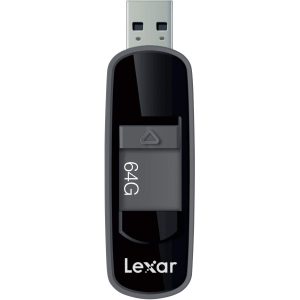 Key Features:
Capacity: Available from 16GB to 256GB.
Speed: Up to 150 MB/s read speed.
Build: Retractable connector with a thumb slide.
Overview: Lexar's JumpDrive S75 strikes a balance between performance and user-friendliness. Its retractable design protects the drive from dust and reduces the risk of loss, while its decent transfer speeds ensure quick access to files during gigs. Its variety in storage capacities makes it flexible for DJs with varying library sizes.
Pros:
User-friendly retractable design.
Multiple storage capacity options.
Protective mechanism against dust.
Mid-tier speeds suitable for most users.
Thumb slide for easy use.
Cons:
Slower transfer speeds than premium models.
Plastic build may not be as durable.
No metal casing or water resistance.
Color-coded by size, limiting color choices.
Absence of a key ring or attachment point.
What Makes a Good DJ USB?
Before delving into our top picks, it's essential to understand the critical factors that define the best DJ USB:
Storage Capacity: With growing music libraries, DJs need substantial storage. A higher capacity ensures that you can carry a wide range of tracks without running out of space.
Transfer Speed: A faster read and write speed means quicker file transfers and less waiting time during live performances.
Durability: The rigors of the DJing world demand rugged and durable USB sticks that can withstand wear and tear.
Reliability: Nothing's worse than a USB stick failing during a gig. Opt for brands and models known for their reliability.
In Conclusion
Choosing the best DJ USB for DJing goes beyond just storage capacity. By considering transfer speeds, durability, reliability, and, of course, price, DJs can ensure they're armed with the best tool for the job. Our curated list of the best DJ USBs offers a blend of these crucial factors, catering to a wide range of requirements. Whether you're a professional DJ or just starting out, invest in a memory stick that ensures your performance remains seamless and your music library is always at your fingertips.
Get the best DJ songs right now by joining Wedding DJ Pool. Click below to get instant access to unlimited music downloads.