The pulse of any great party is its soundtrack. It's the rhythm that sets the tone, the melody that sparks the mood, and the lyrics that bring everyone together. In this definitive guide, we will explore the best DJ songs, uncovering timeless classics, modern hits, and everything in between to make your next event truly unforgettable.
Chart-topping Party Anthems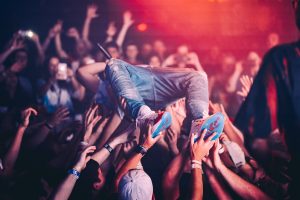 From the disco-infused tracks of the 70s to the pop anthems of today, there are certain songs that reign supreme in the party world. These tunes have an uncanny ability to bring people of all ages together, uniting them in a joyous celebration of music and dance.
Here are a few that have etched their place in party history:
"I Wanna Dance with Somebody" – Whitney Houston
"Yeah!" – Usher
"Don't Stop Believin'" – Journey
"Billie Jean" – Michael Jackson
"Livin' on a Prayer" – Bon Jovi
The Classic Rock Anthems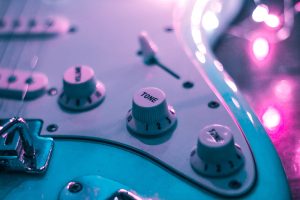 Nothing matches the electric energy of a classic rock anthem. Their driving beats and powerful melodies are sure to elevate any party atmosphere.
"Don't Stop Believin'" by Journey – A timeless anthem that resonates across generations, perfect for a sing-along moment.
"Livin' On A Prayer" by Bon Jovi – A rock masterpiece that gets everyone on their feet.
"Sweet Child o' Mine" by Guns N' Roses – An iconic track that's sure to raise the roof.
The Hip-Hop & R&B Grooves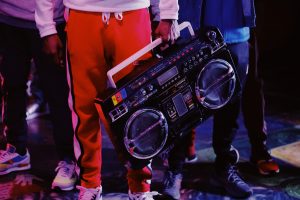 The groove-filled nature of Hip-Hop and R&B can add a much-needed dynamic range to your set. It's time to put your scratching skills to the test.
"Sicko Mode" by Travis Scott – A hip-hop powerhouse that's sure to bring an energetic rush.
"Yeah!" by Usher ft. Lil Jon, Ludacris – This early 2000's gem is an all-time favorite that never disappoints.
"Crazy in Love" by Beyoncé ft. Jay Z – A vibrant and energetic R&B track that always lights up the dance floor.
The Golden Oldies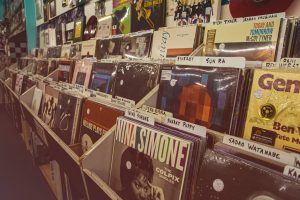 Bringing back the golden oldies is a surefire way to ignite nostalgia and create an engaging experience for the crowd.
"Billie Jean" by Michael Jackson – An undeniable classic that never fails to fill the dance floor.
"Superstition" by Stevie Wonder – The iconic opening riff is instantly recognizable and sure to get heads nodding.
"Dancing Queen" by ABBA – This 70s disco hit brings a jubilant energy that's hard to resist.
Iconic Dance Tracks That Get Everyone Moving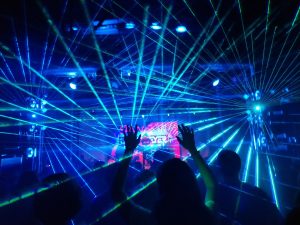 A perfect party playlist is incomplete without some danceable tracks that compel everyone to hit the dance floor. These are some universal crowd-pleasers:
"Get Lucky" – Daft Punk ft. Pharrell Williams
"One More Time" – Daft Punk
"Uptown Funk" – Mark Ronson ft. Bruno Mars
"Party Rock Anthem" – LMFAO
"Turn Down for What" – DJ Snake & Lil Jon
Heartfelt Party Ballads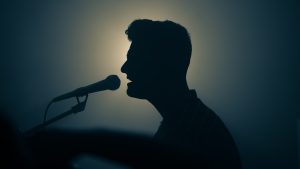 Not all party songs have to get your feet moving; some can touch your heart too. Here are a few heartfelt tunes that add an emotional layer to your party playlist:
"Someone Like You" – Adele
"I Will Always Love You" – Whitney Houston
"My Heart Will Go On" – Celine Dion
"Angels" – Robbie Williams
"Let It Be" – The Beatles
Conclusion
Remember, the right song at the right moment can elevate your party from being good to unforgettable. So, whether you're hosting a birthday bash, a wedding reception, or just a casual get-together, this guide will ensure your playlist is perfectly tuned to your event. Music is more than a mere background noise; it's the soundtrack to our lives, so let's make it count!
Get the best DJ songs right now by joining Wedding DJ Pool. Click below to get instant access to unlimited music downloads.