In the realm of music and entertainment, DJ software stands as the beating heart of a DJ's setup. Choosing the perfect DJ software can turn an average set into a spectacular performance. In this comprehensive guide, we dive into the details of the top DJ software options available in 2023, including their features, pros, cons, and user experiences.
Serato DJ Pro: The Professional's Choice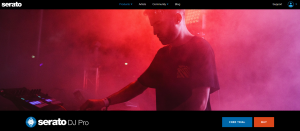 Serato DJ Pro has carved a niche for itself as a robust and reliable tool for professional DJs around the globe. Its comprehensive feature set includes an extensive music library, high-definition waveforms, a robust sampler, and a multitude of performance pads.
Features of Serato DJ Pro
Extensive Music Library: Serato DJ Pro offers a vast music library, allowing DJs to easily manage and organize their tracks.
High-Definition Waveforms: The software provides colored waveforms that aid in mixing tracks seamlessly.
Robust Sampler: The powerful sampler allows DJs to add extra sounds to their sets.
Performance Pads: These allow DJs to trigger cues, loops, and samples, adding depth to their mixes.
Pros and Cons of Serato DJ Pro
Like every product, Serato DJ Pro has its strengths and weaknesses. Its robustness and comprehensive features are its main selling points, while its complex interface might be challenging for beginners.
Pros
Professional-grade features.
Reliable and robust.
Excellent customer support.
Cons
Complex interface for beginners.
Higher cost compared to other DJ software.
Traktor Pro 3: The Perfect Balance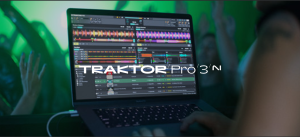 Next in line is Traktor Pro 3, a perfect balance between performance and ease of use. This software is known for its innovative features such as Stems, which enables DJs to mix tracks on a granular level.
Features of Traktor Pro 3
Stems: This feature allows DJs to separately mix drums, bass, melody, and vocals of a track.
Remix Decks: These decks enable DJs to add loops and one-shot samples into their mixes.
Harmonic Mixing: Traktor Pro 3 provides key detection and display, making harmonic mixing a breeze.
Pros and Cons of Traktor Pro 3
Traktor Pro 3 is praised for its innovative features, but it may not be as user-friendly as other DJ software on the market.
Pros
Innovative features like Stems.
Excellent for harmonic mixing.
Cons
Learning curve for beginners.
Limited third-party hardware support.
Rekordbox: The All-In-One Solution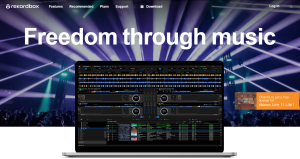 Rekordbox offers a perfect blend of robust performance and versatility, providing an all-in-one solution for DJs. Its intuitive user interface and comprehensive feature set make it a popular choice.
Features of Rekordbox
Library Management: Rekordbox excels in organizing and managing music libraries, making track selection seamless.
Performance Modes: It offers different modes, including export mode for playing with a controller and performance mode for more advanced features.
Pros and Cons of Rekordbox
Rekordbox's versatility and user-friendliness make it stand out, but it has limited hardware compatibility.
Pros
Intuitive user interface.
Excellent library management.
Cons
Limited compatibility with third-party hardware.
VirtualDJ: The Beginner's Go-To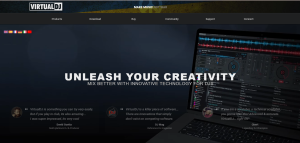 VirtualDJ steps into the limelight as a DJ software that appeals to a wide spectrum of users, from beginners to seasoned professionals. It's known for its easy-to-use interface and powerful features that make DJing accessible to everyone.
Features of VirtualDJ
Streaming Service Integration: VirtualDJ integrates with numerous music streaming services, granting DJs access to an unlimited music library.
Video Mixing: It stands out for its ability to mix videos as well as music, offering a visual experience.
Automix Feature: VirtualDJ provides an automix feature that is particularly useful for beginners, helping them create seamless mixes.
Pros and Cons of VirtualDJ
While VirtualDJ is excellent for beginners and boasts unique features, it may lack some advanced functionalities that professionals look for.
Pros
Easy to use interface.
Streaming service integration.
Cons
Lacks some advanced features.
Video mixing quality can vary.
Ableton Live: The Creative Pioneer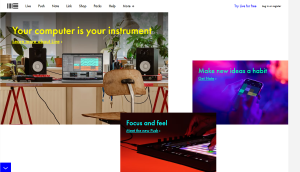 Ableton Live is more than just a DJ software. It's a comprehensive digital audio workstation that offers an array of creative possibilities. This software is the perfect choice for DJs who want to experiment with music production.
Features of Ableton Live
Session View: This unique feature allows DJs to experiment with different mixes and compositions in a non-linear fashion.
Warping: Ableton Live excels in time-stretching and pitch-shifting, making it ideal for remixing and editing tracks.
Max for Live: This allows users to create their own instruments, effects, and customizations.
Pros and Cons of Ableton Live
Ableton Live is lauded for its creativity and customization options. However, it has a steeper learning curve and may not be the ideal choice for traditional DJing.
Pros
Great for live performances and production.
Max for Live offers unlimited customization.
Cons
Steeper learning curve.
Not tailored specifically for traditional DJing.
Mixxx: The Open-Source Powerhouse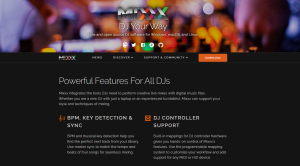 Mixxx rounds off our list as an open-source DJ software. It's a fantastic choice for those who wish to have access to the source code for customization, and the best part is, it's completely free.
Features of Mixxx
BPM Detection and Sync: Mixxx provides automatic beat matching, a boon for beginners.
Vinyl Control: This feature allows the use of turntables with time-coded vinyl to control playback, replicating the feel of vinyl DJing.
Pros and Cons of Mixxx
Being open-source and free, Mixxx opens the doors for customization. However, it lacks the polished interface of its commercial counterparts.
Pros
Free and open-source.
Good features for beginner DJs.
Cons
Lacks a polished user interface.
Limited customer support.
Conclusion
With a clear understanding of each DJ software's features, strengths, and weaknesses, finding the perfect fit for your DJing style becomes an easier task. Whether you're a professional, a beginner, or someone in between, there is a DJ software out there for you.
Get the best DJ songs right now by joining Wedding DJ Pool. Click below to get instant access to unlimited music downloads.