In the realm of digital music, DJing has transformed from being an art of vinyl scratching to an intricate dance of software manipulations. The Mac, with its stellar audio capabilities, has been the preferred platform for many DJs. Hence, if you're in search of the best DJ software for Mac, you've landed at the right spot. Let's dive deep into the top choices for 2023 and what sets them apart.
1. Serato DJ Pro: The Professional's Choice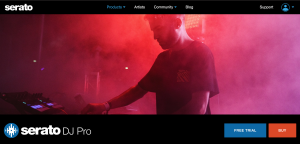 For those in search of reliability and a robust feature set, Serato DJ Pro emerges as a winner. Its clean interface, coupled with high stability, makes it a favorite among pros.
Key Features:
Diverse Expansion Packs: Tailored packs for FX, DVS, Video, and more, ensuring customization.
High-Quality FX: Offers a rich library from iZotope.
Virtual Decks: Detailed waveforms for precision mixing.
Pros:
Clean and intuitive interface.
High-quality FX from iZotope.
Extensive expansion packs for tailored experiences.
Reliable performance with minimal crashes.
Detailed waveforms for precision mixing.
Cons:
Pricier than some alternatives.
Hardware compatibility is limited.
Requires additional purchases for full features.
Can be overwhelming for beginners.
Less flexibility in layout customization.
2. Traktor Pro 3: The Innovator's Delight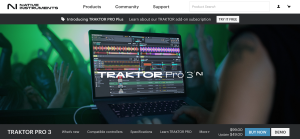 Traktor Pro 3 has always been at the forefront of innovation, pushing the boundaries of what DJs can do with software.
Key Features:
Harmonic Mixing: Detects track keys and allows for intuitive mixes.
Stems: A format that breaks tracks into four musical components, offering novel mixing opportunities.
Intuitive Interface: Multi-deck view and customizable layout.
Pros:
Pioneering features like Stems.
Advanced harmonic mixing capabilities.
Highly customizable interface.
Robust library management tools.
Reliable with regular updates.
Cons:
Steeper learning curve for beginners.
Some find the interface cluttered.
Needs high system resources.
Stems feature not widely adopted.
Expensive for casual users.
3. VirtualDJ: The Crowd-Pleaser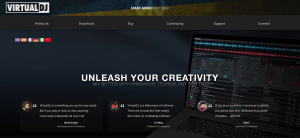 With its extensive features and compatibility with multiple platforms, VirtualDJ appeals to a wide user base, from bedroom DJs to professionals.
Key Features:
Real-time Track Separation: Vocal removal or instrumental isolation in real-time.
Video Mixing: Offers video skins, shaders, and visualizations.
Versatile Library Management: Organize and access your tracks effortlessly.
Pros:
Real-time track separation feature.
Broad compatibility across platforms.
Integrated video mixing capabilities.
Regular updates and added features.
Suitable for both beginners and pros.
Cons:
Some find the interface less intuitive.
Requires online account for full features.
Occasional synchronization issues.
Potential sound quality concerns.
Heavy on system resources with all features active.
4. Rekordbox: Beyond Just Software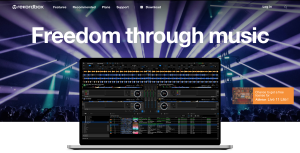 Developed by Pioneer DJ, Rekordbox isn't just software but a complete DJ ecosystem. It thrives on its synergy with Pioneer's hardware.
Key Features:
Lyric Visualization: Offers karaoke-style lyric display.
Auto Mix: Seamlessly blends tracks based on their analysis.
Robust Library Management: Cloud-connected and offers smart playlists.
Pros:
Seamless integration with Pioneer hardware.
Advanced library management with cloud connection.
Unique lyric visualization feature.
Smart playlists for organized mixing.
Reliable and well-supported.
Cons:
Tied closely to Pioneer products.
Some features behind a paywall.
Interface can be complex for new users.
Slower updates compared to competitors.
Some reported latency issues.
Mixxx: The Open-Source Powerhouse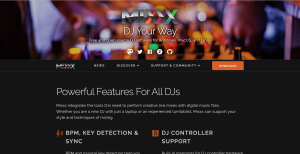 For those who love customization and open-source freedom, Mixxx is a gem waiting to be explored.
Key Features:
BPM Detection and Sync: Keeps your tracks in time.
DJ Controller Support: Broad hardware support for seamless mixing.
Vinyl Control: Use timecoded vinyl on your turntables.
Pros:
Completely free and open-source.
Broad DJ controller support.
Vinyl control with timecoded vinyl.
Highly customizable for tech-savvy users.
Lightweight on system resources.
Cons:
Lacks some advanced features of paid competitors.
Interface less polished than others.
Relies on community for updates.
Limited support and documentation.
May require technical know-how for advanced customization.
Conclusion: Finding Your Perfect Match
In the end, the best DJ software for Mac boils down to individual needs and preferences. From the professional finesse of Serato DJ Pro to the open-source capabilities of Mixxx, the choice spans a spectrum of features and capabilities. Evaluate the features, sync with your hardware, and choose software that resonates with your DJing style. Your audience awaits!
Get the best DJ songs to use with your DJ software right now by joining Wedding DJ Pool. Click below to get instant access to unlimited music downloads.