Modern DJing has become increasingly digital, making the choice of laptop a critical one for aspiring and professional DJs alike. Let us guide you through the finest options available in the market for the best DJ laptops ideal for your DJing needs.
5 Best DJ Laptops
1. Apple MacBook Pro M1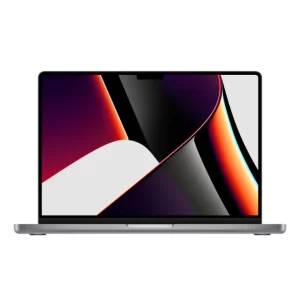 Key Features:
Apple's M1 chipset delivers unmatched performance.
Retina Display ensures impeccable visual clarity.
Magic Keyboard offers a comfortable typing experience.
This machine is renowned for its raw power and reliability, making it a top pick for many professionals in the music industry.
Pros:
Unmatched Performance: The M1 chipset offers superior speed.
Retina Display: Exceptional visual clarity.
Magic Keyboard: Comfortable and efficient typing.
Long Battery Life: Can last up to 20 hours.
macOS Ecosystem: Seamless integration with other Apple devices.
Cons:
Price: More expensive than some counterparts.
Port Variety: Limited USB-C ports.
Software Compatibility: Some apps may require Rosetta 2 translation.
Non-upgradable: RAM and storage cannot be upgraded post-purchase.
No Touch Screen: Unlike some competitors.
2. Dell XPS 15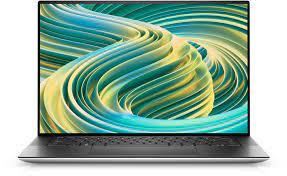 Key Features:
Equipped with 11th Gen Intel i7 processor.
Vibrant 4K OLED touch display.
Nvidia GeForce GTX 1650 Ti graphics card for enhanced visuals.
The Dell XPS 15 combines elegance with functionality, presenting an unmatched fusion of power and style.
Pros:
4K OLED Display: Vibrant visuals and color accuracy.
Diverse Ports: Includes USB-C, USB 3.0, and SD card reader.
Powerful Graphics: Nvidia GeForce GTX 1650 Ti onboard.
Build Quality: Premium aluminum and carbon fiber construction.
High Storage Options: Up to 2TB SSD.
Cons:
Heavier: Compared to ultrabooks.
Price: Premium components come with a higher price tag.
Thermal Performance: Can get warm under heavy load.
Webcam Position: Located at the bottom of the screen.
Battery Life: Reduced when using high-performance settings.
3. Microsoft Surface Laptop 4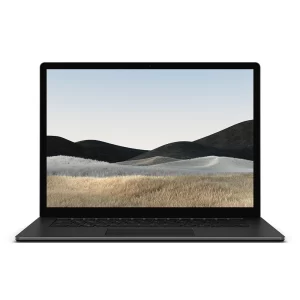 Key Features:
Options of 11th Gen Intel or AMD Ryzen processors.
PixelSense touchscreen display.
Slim and lightweight design for portability.
Perfect for the DJ on the move, the Microsoft Surface Laptop 4 offers a harmonious balance between performance and portability.
Pros:
Touchscreen: PixelSense display offers touch capabilities.
Build: Premium feel with Alcantara fabric.
Performance Choices: Intel or AMD processor options.
Long Battery Life: Up to 19 hours.
Fast Charging: About 80% in an hour.
Cons:
Limited Ports: No Thunderbolt 3 or HDMI.
Price: Can get expensive with higher configurations.
Non-detachable Keyboard: Unlike its Surface Pro counterpart.
No SD Card Slot: Limitation for some professionals.
Windows S Mode: Initial setup comes with S Mode, but can be switched off.
4. Razer Blade Stealth 13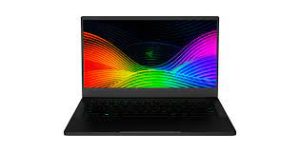 Key Features:
Compact and robust build.
Powered by 11th Gen Intel i7 processor.
RGB backlit keyboard.
Razer Blade Stealth 13 is designed with gamers in mind but is equally potent for music production, making it a versatile choice.
Pros:
Gaming Capabilities: Also a gaming laptop.
Compact Design: Lightweight and portable.
RGB Backlit: Aesthetic and customizable keyboard backlight.
High Refresh Rate: Ideal for visuals.
Thunderbolt 4: Offers high-speed connectivity.
Cons:
Price: Premium cost due to gaming features.
Fan Noise: Can get loud under heavy tasks.
Battery Life: Shorter compared to non-gaming laptops.
Heat Management: Can get warmer due to compact design.
Storage: Base models have limited storage.
5. ASUS ROG Flow Z13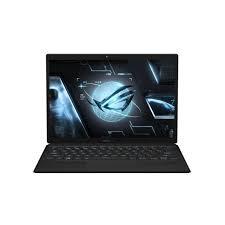 Key Features:
Detachable design with versatile modes.
Powered by Ryzen 9 processor.
NVIDIA GeForce RTX graphics.
For DJs who appreciate versatility, the ASUS ROG Flow Z13 provides unmatched flexibility without compromising on performance.
Pros:
Versatility: Detachable design with multiple modes.
Gaming-Ready: High-end gaming performance.
High-Resolution Display: Sharp and clear visuals.
Stylus Support: Ideal for designers and artists.
Advanced Cooling: Effective heat management system.
Cons:
Weight: Heavier than most detachables.
Price: High-end specs come with a higher cost.
Battery: Gaming reduces battery life significantly.
ROG Branding: Aesthetics may not appeal to all.
Limited Ports: Due to its detachable nature.
Essential Software for DJs
DJing requires specialized software to mix, scratch, and loop music. Here are the top programs DJs should consider:
Serato DJ Pro: Known for its intuitive interface and powerful features.
Rekordbox: Pioneer's proprietary software, ideal for those using Pioneer controllers.
Traktor Pro 3: Offers a multitude of advanced effects and blending features.
Virtual DJ: Perfect for beginners with its user-friendly design.
Ableton Live: A choice for those leaning towards music production as well.
Compatibility Matters
Before purchasing a laptop, ensure it's compatible with your DJ controller and other hardware. Always check the manufacturer's recommendations and user reviews for any potential conflicts.
Top Features to Consider
Powerful Processor: For uninterrupted mixing and seamless live performances, a fast and efficient processor is crucial. An Intel i7 or AMD Ryzen 7 are typically sought-after options.
Ample RAM: To manage multiple applications simultaneously, DJs require at least 16GB of RAM. This ensures lag-free music production.
Solid State Drive (SSD): For quicker boot-up times and faster software loading, an SSD is superior to traditional HDDs. Aim for at least 512GB of storage.
High-Quality Display: A bright, crisp display aids in navigating software interfaces. A resolution of 1920×1080 pixels or higher is recommended.
Diverse Ports: USB-C, USB 3.0, and Thunderbolt 3 are essential ports for high-speed data transfer and connectivity.
Conclusion
The right laptop can elevate your DJing experience, ensuring smooth performances and endless creativity. By prioritizing features such as a powerful processor, ample RAM, and a high-quality display, you're investing in your career's longevity and success. Remember, it's not just about the beats you mix but also the tools you use to blend them.
Get the best DJ songs right now by joining Wedding DJ Pool. Click below to get instant access to unlimited music downloads.