When you're in the DJ booth, controlling the energy of the room, the right headphones can make all the difference. The finest DJ headphones offer a harmonious blend of comfort, sound quality, and durability. To assist you in finding the perfect pair, we've handpicked the top DJ headphones for 2023.
1. Sennheiser HD 25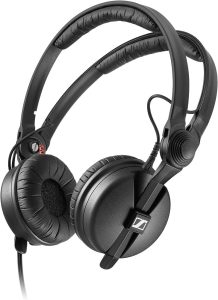 Regarded as a staple in the DJing world, the Sennheiser HD-25 offers unmatched sound quality and comfort, even in the most demanding environments. The adjustable, padded headband and rotatable ear cups provide flexibility and ease of use for any DJ.
Pros
Exceptional sound quality with high-frequency clarity.
Highly adjustable for personalized comfort.
Durable due to high-quality materials.
Lightweight and suitable for long gigs.
Rotatable ear cup for single-ear listening.
Cons
Minimalistic design might not appeal to all.
Absence of detachable cable.
Bass response could be stronger.
Not the most budget-friendly.
Padding on the headband might be insufficient for some.
2. Pioneer HDJ-X10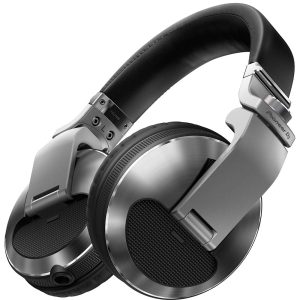 Featuring a broad frequency range, the Pioneer HDJ-X10 reproduces deep bass and clear low to mid frequencies. The headphones are designed with nano-coating, making them water and sweat resistant, adding to their durability.
Pros
Wide frequency range for varied sound reproduction.
Nano-coating for sweat and water resistance.
Swivel mechanism for flexible usage.
Comfortable, over-ear design.
Detachable and twist-locked cables for secure connection.
Cons
Slightly heavier compared to other models.
High-end price tag.
Design might be too bulky for some.
Absence of customizable options.
Not the best for casual listening due to DJ-focused sound profile.
3. Audio-Technica ATH-M50x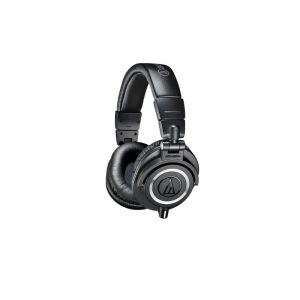 For DJs seeking a budget-friendly option without compromising on quality, the Audio-Technica ATH-M50x stands out. With excellent sound isolation and robust construction, these headphones deliver extraordinary value for their price point.
Pros
Affordable without compromising sound quality.
Excellent sound isolation in loud environments.
Robust construction for longevity.
Detachable cables for convenience.
Comfortable fit with professional-grade earpad and headband material.
Cons
Sound signature may be too flat for some DJs.
Lacks water or sweat resistance.
Not as customizable as other models.
Plastic build might be off-putting for some.
Cable locking mechanism could be improved.
4. AIAIAI TMA-2 DJ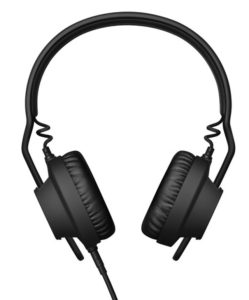 The AIAIAI TMA-2 DJ headphones are a modular marvel that allows DJs to customize and fine-tune their audio experience. The powerful 40mm titanium drivers deliver rich and detailed sound, making it easy to mix and monitor tracks.
The memory foam cushions enhance comfort and provide excellent noise isolation, while the reinforced headband ensures durability. They are an excellent choice for the DJs valuing personalization and are a testimony to AIAIAI's commitment to innovative design.
Pros
Modular design for high customizability.
40mm titanium drivers for rich sound.
Memory foam cushions for enhanced comfort.
Durable with reinforced headband.
Excellent noise isolation.
Cons
Modular system might be complex for some.
High-end price point.
Lacks water and sweat resistance.
Extra parts for customization need to be purchased separately.
Assembly required after purchase.
5. V-MODA Crossfade M-100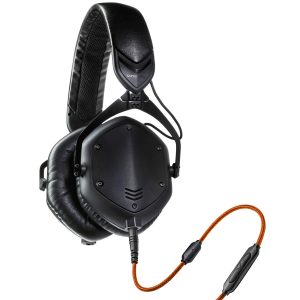 The V-MODA Crossfade M-100 combines superior audio quality with a unique style. These headphones are renowned for their impressive soundstage, delivering vibrant mids, crystal-clear highs, and a powerful, immersive bass.
The steel frame, combined with military-grade materials, provides robustness, and the innovative CliqFold hinge design allows for compact storage. The V-MODA Crossfade M-100 stands out with its distinct design, making it not just an instrument but a style statement for any DJ.
Pros
Impressive soundstage with clear mids, highs, and strong bass.
Steel frame for high durability.
Innovative design with the CliqFold hinge.
Stylish and distinct appearance.
Compact storage due to foldable design.
Cons
Higher price point.
Sound isolation could be better.
Bass-heavy sound signature might not appeal to all.
Limited adjustability of the headband.
Earpads can feel small for those with larger ears.
Factors to Consider When Choosing DJ Headphones
Comfort and Fit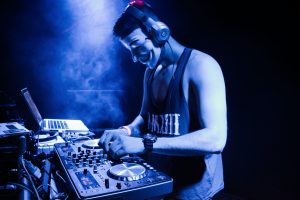 When it comes to long gigs, comfort is crucial. You need headphones with adjustable headbands and snug ear cups. Memory foam padding can be a great bonus.
Sound Quality – Sound quality can make or break your set. A wide frequency range, good bass response, and clear highs are essential.
Durability – DJ headphones should be tough enough to withstand constant travel and use. Robust construction and detachable cables can increase the lifespan of your headphones.
Noise Isolation – In a loud club environment, sound isolation is key. Closed-back headphones and a good fit can help keep external noise at bay.
Wrapping Up
Choosing the right DJ headphones is a personal decision. It depends on your comfort, sound preferences, and budget. Our top picks, the Sennheiser HD-25, Pioneer HDJ-X10, Audio-Technica ATH-M50x, AIAIAI TMA-2 DJ, and V-MODA Crossfade M-100 offer a range of options to cater to any DJ's needs. Experiment, test, and find the headphones that resonate with your unique style.
Get the best DJ tracks right now by joining Wedding DJ Pool. Click below to get instant access to unlimited music downloads.