Dive into the world of soundscapes with the best DJ apps of the year. Harness the power of technology to craft and curate memorable musical moments, and become the heartbeat of every party.
1. Serato DJ Pro: The Industry Standard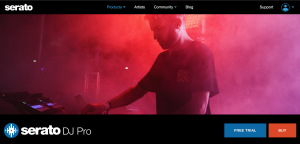 One cannot talk about DJ software without mentioning the titan – Serato DJ Pro. It stands out for its:
Stability: Offers uninterrupted performance, even in the most demanding situations.
Impressive FX: Tailored sound effects to elevate your mixing capabilities.
Expansive Library: Seamlessly integrates with your music library.
Pros:
Industry-leading stability ensures flawless performances.
Rich collection of tailored sound effects.
Seamless music library integration.
User-friendly interface suitable for beginners and professionals.
Regular updates provide fresh features.
Cons:
Premium features come with additional costs.
Hardware compatibility is selective.
Requires higher system specifications for optimal performance.
Not as versatile as a full Digital Audio Workstation (DAW).
Limited video mixing capabilities.
2. Traktor Pro 3: Versatility at its Finest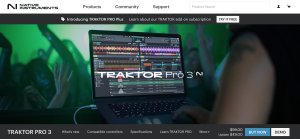 With its futuristic interface and unparalleled flexibility, Traktor Pro 3 is a favorite among professionals:
Harmonic Mixing: Detects key of the track, allowing for melodically perfect mixes.
Customizable Layout: Adjust based on your personal workflow preference.
Stems: A unique feature that divides tracks into four musical components.
Pros:
Advanced harmonic mixing for melodically perfect mixes.
Highly customizable user layout.
Unique Stems feature offers creative mixing opportunities.
Strong looping and cueing functionalities.
Extensive third-party hardware support.
Cons:
Steeper learning curve for beginners.
Some features can feel overwhelming.
Full featureset can be pricey.
Not as intuitive as some competitors.
Occasional software updates can change familiar workflows.
3. VirtualDJ: The Pioneer of Streaming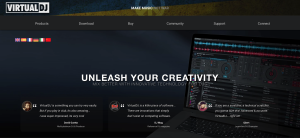 This year's edition of VirtualDJ has pushed the boundaries:
Modern Interface: Designed for a streamlined experience.
Live Streaming Integration: Directly broadcast your mixes on popular platforms.
Advanced Sound Engine: Offers a crystal clear sound output.
Pros:
Cutting-edge interface streamlines the user experience.
Built-in live streaming capabilities.
Advanced sound engine delivers top-notch audio.
Versatile with video DJing capabilities.
Large community for support and custom plugins.
Cons:
Over-reliance on an internet connection for some features.
Free version has limitations.
Some traditionalists may find it too automated.
Interface might feel cluttered to some users.
Occasional synchronization issues reported.
4. Rekordbox DJ: Beyond Beat Matching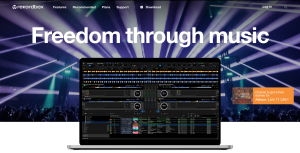 Crafted by the experts at Pioneer DJ, Rekordbox DJ is a game-changer:
Lyric Visualization: Display song lyrics in real-time.
Multiple Device Connection: Connect and switch between devices effortlessly.
Cloud Library Sync: Access your music anytime, anywhere.
Pros:
Innovative lyric visualization feature.
Effortless multi-device connection and switching.
Cloud library sync for anywhere access.
Crafted by Pioneer DJ, a trusted brand.
Extensive hardware compatibility.
Cons:
Requires purchase of dedicated hardware for full functionality.
Performance can be resource-intensive on some systems.
Interface might feel complex to newcomers.
Limited third-party controller mapping.
Some users report issues with track analysis.
5. Ableton Live 11: The Production Powerhouse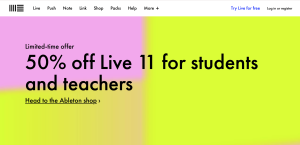 Not just a DJ app, but a complete DAW:
Clip Launching: Perfect for live performances.
MIDI Mapping: Customize every control detail.
Advanced Production Tools: Ideal for DJs who produce their tracks.
Pros:
Not just DJ software, but a robust DAW.
Advanced clip launching ideal for live sets.
Comprehensive MIDI mapping capabilities.
Packed with production tools and plugins.
Suitable for both studio production and live performances.
Cons:
Not primarily designed as DJ software.
Steeper learning curve for those used to traditional DJ platforms.
High price point compared to dedicated DJ software.
Requires powerful system specs for smooth operation.
Layout can feel unconventional to traditional DJs.
Special Mention: Mixxx: The Open-Source Marvel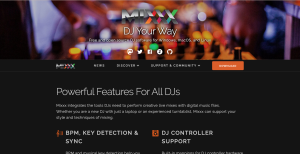 Mixxx
For those venturing into the DJing world, Mixxx offers a great start:
BPM Detection: Automatic beat matching made easy.
Vinyl Control: Provides a classic touch to your digital setup.
Broad Hardware Support: Compatible with a myriad of DJ controllers.
Pros:
Open-source and completely free.
Automated BPM detection for easy beat matching.
Classic vinyl control for an analog touch.
Broad compatibility with DJ controllers.
Active community support.
Cons:
Lacks the polished look of premium software.
Limited features compared to paid competitors.
Updates might not be as frequent.
Requires manual configuration for some hardware.
UI might feel less intuitive to some users.
Conclusion
The world of DJ apps is vast and varied. While the choices might seem overwhelming, armed with the right knowledge, finding your perfect software match becomes a delightful journey. As technology continues to evolve, DJs around the world can anticipate even more innovative features that will transform the art of mixing. Embrace the digital age and let your music resonate in the hearts of many.
Get the best DJ songs right now by joining Wedding DJ Pool. Click below to get instant access to unlimited music downloads.